Bananas (Woody Allen, 1971) = 3.5
Stalker (Andrei Tarkovsky, 1979) = 4.5
NOVEMBER 4
Project X (Nima Nourizadeh, 2012) = 1.5
NOVEMBER 5
The Princess Bride (Rob Reiner, 1987) = 4
NOVEMBER 7
The Silence of the Lambs (Jonathan Demme, 1991) = 4
Cabin Fever (Eli Roth, 2002) = 3.5
NOVEMBER 10
Seven Psychopaths (Martin McDonagh, 2012) = 3.5
NOVEMBER 11
The Godfather (Francis Ford Coppola, 1972) = 4
NOVEMBER 12
The Inbetweeners Movie (Ben Palmer, 2011) = 3.5
The Master (Paul Thomas Anderson, 2012) = 4
Take This Waltz (Sarah Polley, 2011) = 4
NOVEMBER 16
V/H/S (Adam Wingard, David Bruckner, et al., 2012) = 0.5
NOVEMBER 20
Gerry (Gus Van Sant, 2002) = 3
NOVEMBER 21
Apocalypse Now (Francis Ford Coppola, 1979) = 5
NOVEMBER 22
The Idiots (Lars von Trier, 1998) = 4
Cape Fear (J. Lee Thompson, 1962) = 3
Urban Legends: Bloody Mary (Mary Lambert, 2005) = 2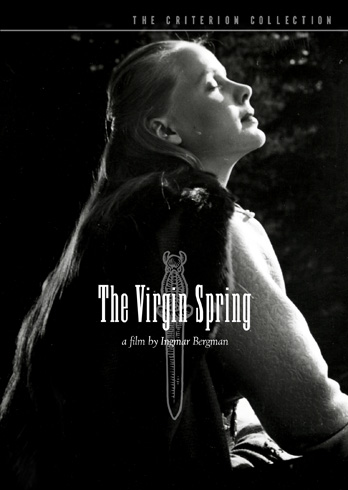 The Virgin Spring (Ingmar Bergman, 1960) = 4.5
NOVEMBER 28
Trash Humpers (Harmony Korine, 2009) = 2
The Perks of Being a Wallflower (Stephen Chbosky, 2012) = 4.5
THE BEST = I don't watch a lot of war films, but oh boy, Apocalypse Now completely blew me away. An astonishing feat of filmmaking that everyone should see. I don't even see it as a war film. It's about the human psyche more than anything.
THE WORST = V/H/S, without a doubt. I very rarely give out half-a-star ratings, but this movie thoroughly deserved it. You've got To get an idea of how much I loathed it, I literally enjoyed the nudity more than anything else in the movie. That's a first for me.
Notes: Three of the films I watched this month were rewatches: The Silence of the Lambs, Cabin Fever and Urban Legends: Bloody Mary. I'm glad to have finally seen The Godfather. Now I'll no longer be heckled when people ask me if I've seen it. Just for the record, I didn't think it was phenomenal. Epic, but I didn't care too much for the characters. Stalker would be the most complex film on this list. It gave me a headache, but I did appreciate the artistry behind it. Gerry is a strange little film for those into minimalism, but I can't say I really loved it. I only started checking out Bergman's films this year, and it's one of the best decisions I've ever made. The Virgin Spring was brilliant. If you want something really fucked up, watch Trash Humpers—one of the weirdest films I've ever seen. The Perks of Being a Wallflower is everything I hoped it would be, and I'd rank it among the best coming-of-age films of the 21st century to date.