Let me tell you how much the songs of Crowded House
mean to me. All I ask
is that you read what I have to write. You don't have to like it. I believe you discover a Really Good Band only once in your life, or
twice if you're lucky
. When I say 'really good', I mean a band that gives you the shivers; a band that gives you that
skin feeling
.
I feel possessed
whenever I listen to Crowded House, as though Neil Finn and co. crafted all these beautiful songs to appeal to every emotion in the gamut of human feeling. When I really got into Crowded House at the age of 16, I knew my life would
never be the same
; that every dismal moment of
isolation
could be cured by their gorgeous harmonies and melancholic hooks. So many of their songs transport me to a
private universe
, where the only things that exist are the music and lyrics. If I find myself
in the lowlands
of dark thought, or feel that I
can't carry on
, I can rely on their music to be a speedy antidote.
Some of the songs on Crowded House's eponymous debut album are as sweet as
chocolate cake
, but
when you come
around to 'Temple of Low Men', you'll notice a darker shift in tonality. Neil's brother, Tim, came on board for the recording of 'Woodface', while their fourth album was recorded overlooking a lush valley at
Kare Kare
(sic) Beach in New Zealand. Crowded House said Farewell to the World in 1996, but reformed in 2006. They released 'Time on Earth' in 2007, which was partially inspired by the tragic death of drummer Paul Hester in 2005. This was followed by 'Intriguer' in 2010, which certainly lives up to its title.
Are you still reading?
Don't stop now
!
You'd have to be a
pineapple head
to deny the talent of this band.
Even a child
can appreciate the music they make, and I was a child myself when I was introduced to Crowded House's most popular tracks. I really owe it to my parents for purchasing a copy of 'Recurring Dream': their first greatest hits compilation. I was a fickle child—a
black and white boy
, if you will. Nevertheless, I was adamant that I enjoyed the music of Crowded House. Their music pops up everywhere, in the places you least expect. You can hear it in a secondhand store while you trawl through
Italian plastic
, or in a cosy
café
tucked away in the backstreets of
Amsterdam,
or over the stereo in a
transit lounge
. The bottom line is: you can hear Crowded House on
either side of the world
.
I've encountered people who don't like this band, and that's their right, but when they do it out of spite, I flash them a
kill eye
and let out
a sigh
. I could challenge them with "
say that again
", but at the end of the day, music taste is a trivial matter. I should note that such moments are rare. Most people I encounter love this band with the intensity of an
archer's arrows
penetrating flesh.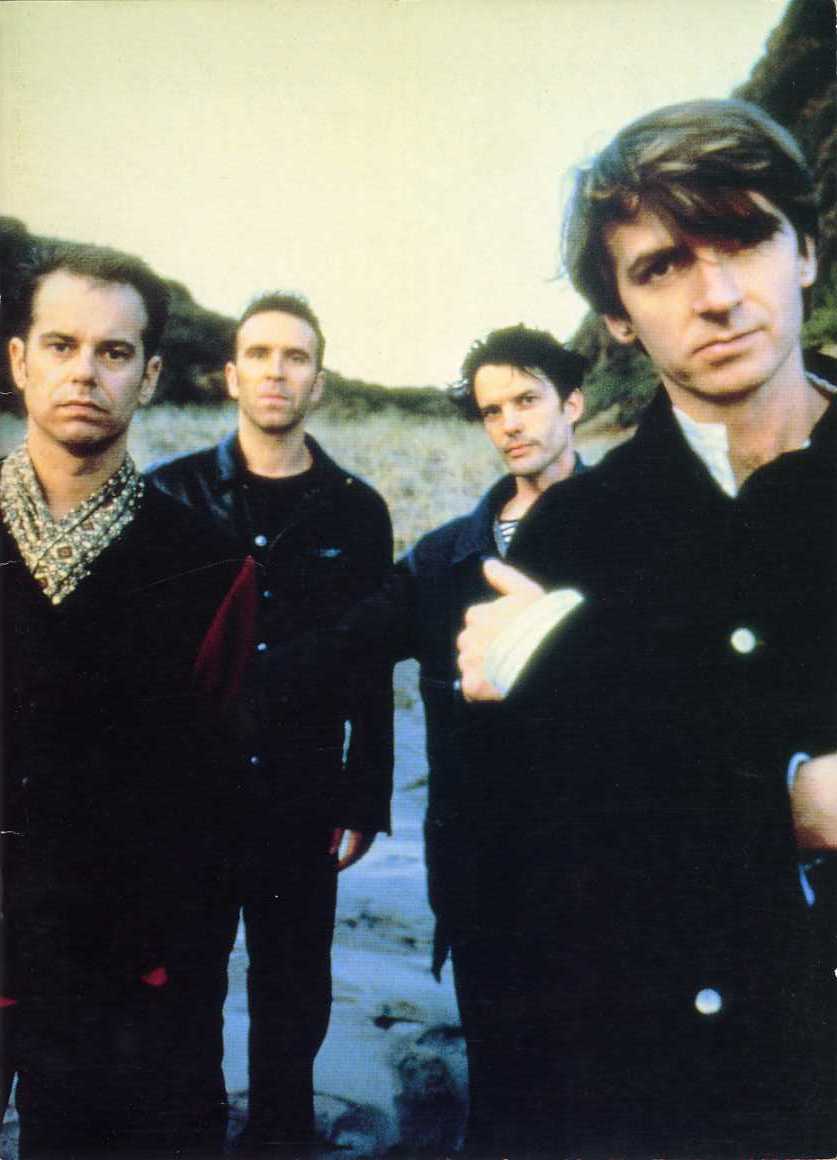 One thing I've noticed is that Mr Finn enjoys writing songs about the weather and natural elements.
It's only natural
to notice a botanical connection between
Tall Trees
and
English Trees
. You can bask in the
Saturday sun,
but as that
distant sun
disappears and the rain begins to pour, you'll realise that
four seasons in one day
is a very real possibility. And don't forget that you always take the
weather with you
, which is of course a metaphor for emotional baggage.
In the liner notes of 'Recurring Dream: The Very Best of Crowded House', Peter Paphides writes about "Crowded House Moments". You'll know them when you hear them. They stay with you forever. A Crowded House Moment could be a shift in melody, an entire chorus, a bridge, or any part of a Crowded House song that just sounds 'right'. I know the moments Peter is referring to. They strike me like
nails in my feet
. The songs are not
in my command
; I am in theirs. I hear them in a
silent house
, and we are
together alone
: the songs and I. Some of the songs are soft, like the grace of a
falling dove
, while others make their force known, the way
Catherine wheels
dazzle in the night.
My copy of 'Recurring Dream' is one of my most treasured possessions, despite being in terrible condition. The front cover is missing, so all I've got is the back cover, the disc (thank goodness), and the frayed liner notes. Despite this, I refuse to replace my copy because there is too much sentiment attached to it. Now,
that's what I call love
! That greatest hits album lured me
into temptation
with its surreal cover art and even stronger with its timeless tracks.
Fame is
inconsequential to Crowded House. Promoter Michael Chugg has said they were so, so close to being one of the "biggest all-time bands in the world" when they broke up in 1996. Even though the whole world may not know about Crowded House, their music is definitely for the world, or
pour le monde
for those who know French.
Crowded House lyrics have a distinct sense of humour and a tinge of oddity. Neil Finn wrote a song about the
whispers and moans
of couples who have sex in hotel rooms. And let's not forget that song about Neil's
sister madly
screaming in the middle of the night. And there's often an element of autobiography to the songs Neil Finn pens. Neil tells us about the time
she called up
, or about the way
she goes on
.
There is
something so strong
about the songs of Crowded House. I dare you to listen to
Together Alone
and tell me it's not one of the most beautiful songs ever written on this
world where you live
. If you find yourself
walking on the spot
, listen to something upbeat like
Black & White Boy
to break the monotony.
Despite my great love for this band, I am yet to see them perform live. I'd much rather attend a concert of theirs than own a
mansion in the slums
. In the
heaven that I'm making
in my mind, they are on the stage exchanging banter, and I am sitting front and centre. All external influences are
locked out
of my mind, and they bring down the house with a killer setlist. Nick Seymour strums his bass with
fingers of love—
the fingers that have strummed along since 1985. I glance at my watch and think "I
better be home soon
," before deciding the music matters more than my whereabouts. I slink in my seat and think about how all is right in the world, and about how much I
love this life
. When the night is over,
I walk away
knowing I just witnessed the greatest moment of my existence.
If
people are like suns
, Neil Finn shines awfully bright. If I ever meet him, I want to look him in the eye and say, "
You are the one to make me cry.
" Of course, he only incites tears of joy. Haunting songs do that to you.
Nobody wants to
be caught with tears streaming down their face, but if those tears are in the name of Crowded House, I'll let anyone watch. The day Neil Finn dies will be the day I proclaim "
There goes God
." I think Sharon Finn made the right decision when she
walked her way down
the aisle to marry Neil.
Do you feel that you know the band a little better having read this? Good!
Now we're getting somewhere!
Do your friends a favour and introduce them to this wonderful band. They will
fall at your feet
, begging for more suggestions. You will have turned their worlds
inside out
. I'm sure of it—
as sure as I am
that the sky is blue.
One day I'll be dead. I don't know how I'll die. I could be trampled by
elephants
, or drive my car into a
hole in the river
.
Even if
I die from natural causes, it won't change the fact that I'm gone forever. I wonder what I'd like inscribed on my
tombstone
. As cynical as I am, I think "
Don't dream it's over
"
would make a nice epitaph.
So,
how will you go
with the music of Crowded House? Hopefully, you'll adore it as much as I do. Crowded House, I will
love you 'til the day I die
.