SEPTEMBER 1
Happy-Go-Lucky (Mike Leigh, 2008) = 3.5/5
This was only my second Mike Leigh film, following the unforgettably brilliant Naked. It features marvellous performances from Sally Hawkins and Eddie Marsan. There's no distinct plot, so the film is characterised by free-flowing slices of life. This makes the film feel too fragmented, but it is definitely worth a watch. Oh, and if you love your films injected with quirk, you'll adore this.
SEPTEMBER 3
Dead Ringers (David Cronenberg, 1988) = 4/5
It took me a while, but I finally got around to seeing a Cronenberg film. I had hesitated because I didn't think his unique brand of "body horror" would appeal to me. Well,
Dead Ringers
only features a tiny bit of what I would call "body horror". It's mostly a
bizarre psychosexual drama that blurs the line between fantasy and reality. Jeremy Irons is fantastic playing twin gynecologists, and I found the film oddly touching. It made me want to see more Cronenberg!
SEPTEMBER 5
Freaks (Tod Browning, 1932) = 3.5/5
I don't think I will ever see another film like Freaks, and yet it didn't entirely win me over. It feels ahead of its time, but also rather dated, if that makes sense. Much of the appeal lies in the depiction of everyday circus life. What makes the film truly memorable is that Browning chose to cast real sideshow performers. He did away with costumes and makeup and instead called on people with actual physical deformities to play the eponymous "freaks".
SEPTEMBER 6
A Woman Under the Influence (John Cassavetes, 1974) = 5/5
As you will see later in this post, I watched a few Cassavetes films this month. Prior to this, I had only seen the solid but flawed
Opening Night
, and the irritating, draining
Faces
. I was beginning to think Cassavetes was not for me, which was a notion I didn't like because the man's work ethic and beliefs about the filmmaking process really appeal to me. But then I watched this one Friday night and I was blown away. This is Cassavetes' masterpiece, and everyone with a serious interest in film should see it. The performance by Gena Rowlands is frighteningly authentic. She reaches a whole new level of being here. Peter Falk is also fantastic. Richard Dreyfuss once described this film as "
the most incredible, disturbing, scary, brilliant, dark, sad, depressing movie," and confessed that it made him vomit (in a good way, of course). Please, see this film.
SEPTEMBER 9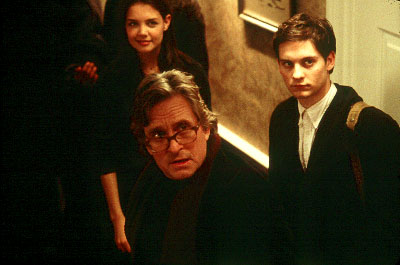 Wonder Boys (Curtis Hanson, 2000) = 3.5/5
The plotting feels too deliberate and the characters just aren't likable enough. Still, it manages to be immersive with its darkly comic mood. It could have been so much more, though. I feel as though talent was wasted here. I contend that this is the archetypal "year 2000" movie. It wants to be really edgy but it can never escape its trappings as a drama about a washed-up writer. It also features the most cringeworthy final shot in the history of cinema. My god...it really shows its age in that moment.
SEPTEMBER 11
Martyrs (Pascal Laugier, 2008) = 1.5/5
Seriously, just no. I hated this movie and its gratuitous self-indulgence.
Martyrs
is that kid in art class who draws a black square and tries to convince everyone of some outlandish underlying meaning.
I was really expecting to like this, considering I loved
Inside
, another film belonging to the New French Extremity movement.
Excessive gore isn't the problem. Excessive gore oozing from the wounds of boring characters trapped in a preposterous plot is the problem. Maybe the hype killed it for me, or maybe it really is that bad.
SEPTEMBER 12
Radio Days (Woody Allen, 1987) = 3.5/5
I've watched so many Woody Allen films now that I know where certain works will fit in his oeuvre. I knew
Radio Days
would be good but not great, and that's exactly what it was.
The characters are mostly boring and the subject matter won't mean as much to anyone as it does to Allen. Still, this manages to be a funny nostalgia piece.
SEPTEMBER 14
The Lady Vanishes (Alfred Hitchcock, 1938) = 4/5
Oh how I love movies that are set almost entirely on a train! I was actually disappointed that Hitchcock's
Strangers on a Train
(1951) didn't
feature
more
train scenes. In The Lady Vanishes, Hitchcock prioritises wit over suspense and it works. The dialogue is snappy and it has aged very well. This is the second-last film Hitchcock made in the UK before his move to the United States.
SEPTEMBER 15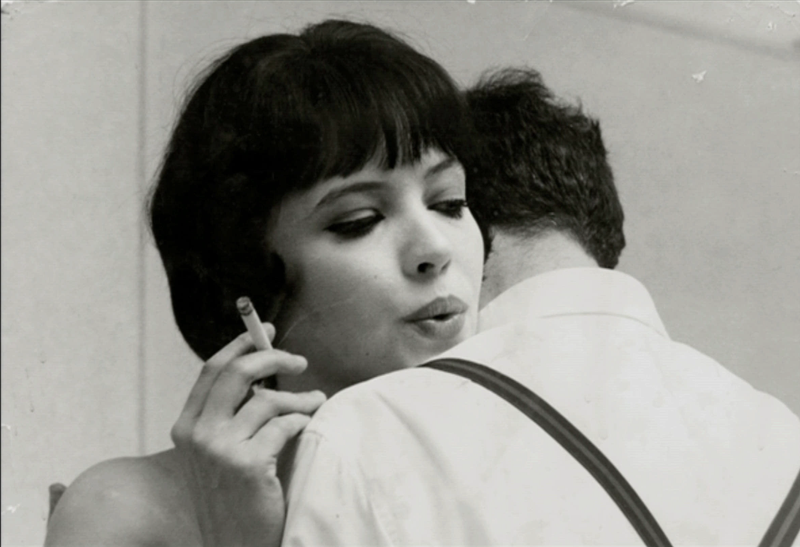 Vivre Sa Vie (Jean-Luc Godard, 1962) = 3.5/5
This was just my second Godard film, after the impressive and groundbreaking
Breathless
. I didn't like this one as much as the first, but it still contains plenty of things to admire. Despite
characters whom are not easy to warm to and a plot that meanders, the film is saved by thought-provoking dialogue, stunning cinematography and a nice score.

I can definitely say I have a love/hate relationship with Mr. Godard.
SEPTEMBER 17
Zodiac (David Fincher, 2007) = 4/5
I finally got around to this atmospheric mystery-thriller from one of my favourite directors. It's n

ot Fincher's best, but it's still a great offering. It's a moody cat-and-mouse game featuring well-drawn characters. It is hampered by being too long, but when those end credits roll, you feel as though you have walked out of the darkness and into the light. Fincher traps you inside this picture. In my opinion, it's the film that confirms his auteur status.
SEPTEMBER 19
Celeste & Jesse Forever (Lee Toland Krieger, 2012) = 3.5/5
I don't watch that many romantic comedies, but then again, calling this film a "romantic comedy" would be cheapening it with a label. It b

egins with forced quirkiness, but it wins you over with realism as it progresses. Great characters and a well-written script transcend a clunky plot.
SEPTEMBER 20
Inland Empire (David Lynch, 2006) = 4.5/5
I AM TYPING THIS MINI-REVIEW IN CAPS BECAUSE LOWER CASE DOES NOT DO THIS FILM JUSTICE. THIS FILM MAKES MULHOLLAND DR. LOOK LIKE CINEMA VERITE. LYNCH PLAYS BY NO RULES, NOT EVEN HIS OWN. MY LETTERBOXD.COM FRIEND ALICE BISHOP DESCRIBED INLAND EMPIRE AS "THE NIGHTMARE OF SOMEONE WHO HAS JUST VIEWED ERASERHEAD, MULHOLLAND DRIVE, BLUE VELVET, LOST HIGHWAY, AND TWIN PEAKS BACK TO BACK." THREE-HOUR-LONG DAVID LYNCH FILMS SHOULD NOT BE LEGAL. THEY ARE TOO INTENSE FOR WE MERE MORTALS TO COMPREHEND. FRIGHTENING AND MEMORABLE.
SEPTEMBER 21
Blue Jasmine (Woody Allen, 2013) = 4/5
When I saw Woody Allen's
To Rome with Love
last year, I stated in
my review
that the veteran's career would not be sunk by one dud of a film. And that's exactly what
To Rome with Love
was—a tired, half-hearted dud. Thankfully, my suspicions were confirmed with
Blue Jasmine
:
one of the strongest films Allen has made in the past 15 years. Many would declare that that's no mean feat, as Allen hasn't produced many quality films in that period of time. That's not my point. My point is that this 77-year-old man, who could happily retire if he wanted to, has salvaged the willpower to follow a stinker (
To Rome with Love
) with a very solid picture in
Blue Jasmine
. It shows that he cares, and that he isn't just making films "because he can".
Blue Jasmine
is by no means a perfect film, nor one that will blow you away (unless there's some personal resonance with the characters). Rather, it's a tight, well-executed film that doesn't waste time in saying what it has to say. You can read my full review here.
SEPTEMBER 22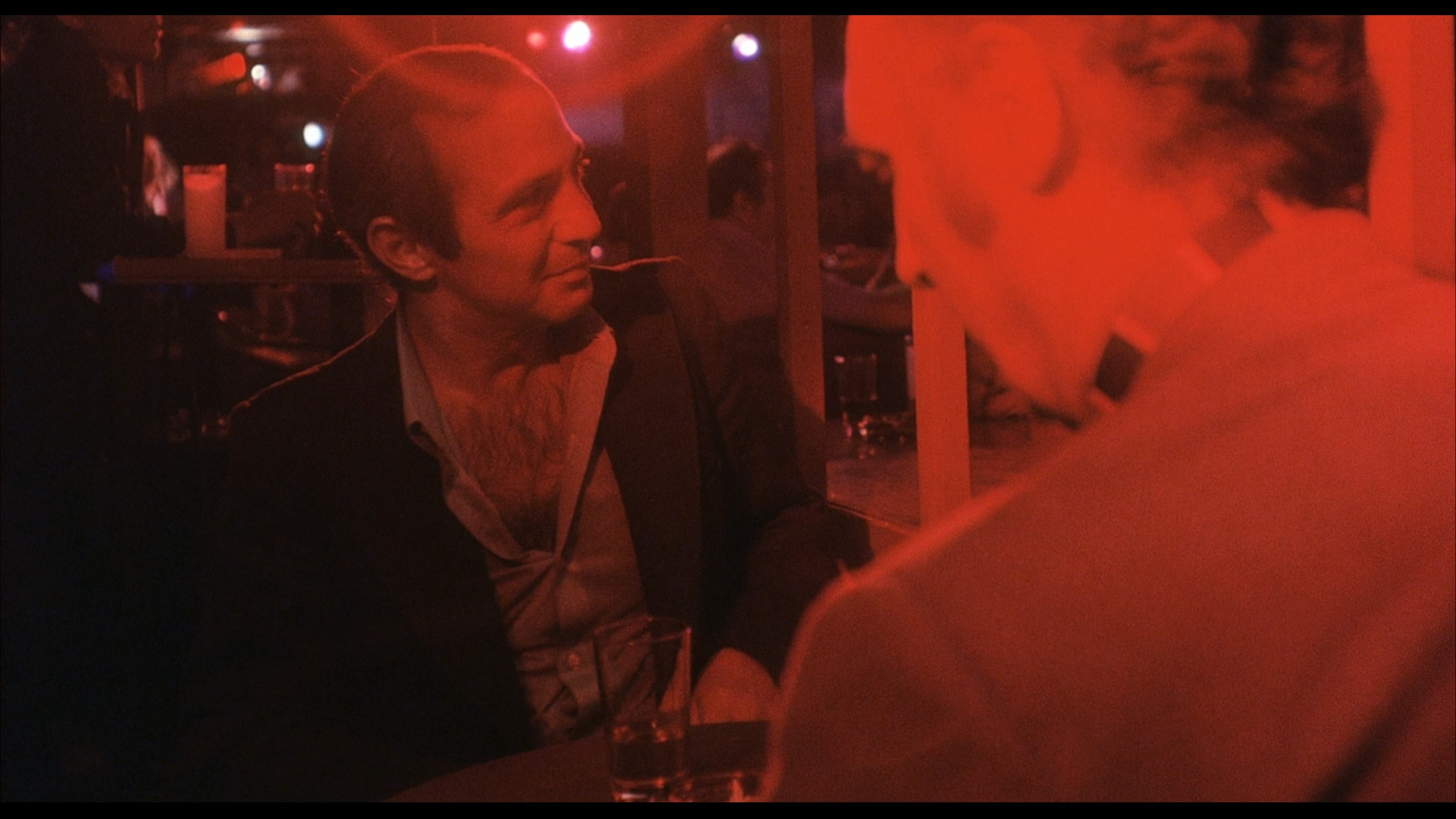 The Killing of a Chinese Bookie (John Cassavetes, 1976) = 3.5/5
Cassavetes' sleazy gangster film is tastefully moody, but the final product is too uneven. This is a strange, hard-to-classify film. There is a lot of dialogue, and it all feels natural (duh...Cassavetes), but much of it does not advance the story. I might have to check out the 108-minute edited cut one day! Also, why don't more people talk about how great an actor Ben Gazzara was?
SEPTEMBER 23
Pretty in Pink (Howard Deutch, 1986) = 4/5
I can't believe I waited this long to check out this iconic 80s gem. The general consensus on the Internet is that it is very weak compared to other 80s teen films that John Hughes either wrote or directed (or both). I strongly disagree and think this is right up there with the best works of that niche.
This is more than cheap nostalgia. It's a sweet, quietly touching film with enough truisms to fill a prom dance floor. Also, while I have your attention, how about you listen to the song below while you read the rest of this post? It's one of my favourite 80s tunes from one of my favourite bands (don't you DARE call OMD a one-hit wonder!), and it really helps the film in its climactic scene.
SEPTEMBER 24
Shadows (John Cassavetes, 1959) = 4/5
This is where it all started for Cassavetes—an improvised black-and-white film that was released as a creative accident. It was originally conceived as a learning exercise amongst Cassavetes and his buddies at acting school. They filmed a whole bunch of footage with no plot in mind. Cassavetes wrote the script AFTER the film's production, and that was only for copyright reasons.
How refreshing it was to see a film where characters speak the way real people do! It's a milestone American indie film about interracial relationships, electrified by a pulsating jazz score.
SEPTEMBER 26
The Crash Reel (Lucy Walker, 2013) = 4/5
I am not a fan of snowboarding, let alone winter sports. My friend Chloe-Amanda strongly encouraged me to check out this documentary and, well, it was actually a decent film. It gets a bit
mawkish and exploitative at times, but it's ultimately a worthwhile examination of the battle between head and heart.
SEPTEMBER 28
Kes (Ken Loach, 1969) = 4.5/5
My first film from Ken Loach, the English director known for his social realist style of filmmaking. It's about a working-class boy in England who finds and trains a pet falcon (kestrel, to be precise) as his only solace from a rough life of bullying.
There's beauty to the cruelty, and sweetness in the sadness. If blood is thicker than water, feathers are thicker than blood.
SEPTEMBER 29
Sunset Boulevard (Billy Wilder, 1950) = 4.5/5
Perhaps the greatest film about Hollywood ever made. Actually, Lynch's Mulholland Dr. is the only other film I've seen that addresses the myth of Hollywood so competently. This is a compelling character study dealing with chronic disillusionment. The performance by Gloria Swanson is something to behold.
In Summary - The Must-See Films (4.5 or 5 Stars)
* A Woman Under the Influence
* Inland Empire
* Kes
* Sunset Boulevard