December 2013: The month I watched a ridiculous amount of Woody Allen films, and the month I discovered the pleasure of rewatching my favourite films. Oh, and I finally bought a Blu-ray player!
For those who are interested, I watched a total of 264 films in 2013. I began with The Seventh Continent and finished with one of my all-time favourites, Scream.
DECEMBER 1
Black Narcissus (Michael Powell & Emeric Pressburger, 1947) = 4.5/5
A psychological drama about a convent of nuns in the Himalayas and their struggle to adapt to new, exotic surroundings. This film is b
rimming with vibrant colours and atmospheric lighting. It's a subtly erotic drama about isolation and desire. Powell & Pressburger are knocking on the door for a spot in my top 10 favourite directors.
Annie Hall (Woody Allen, 1977) = 5/5
I'm not going to write too much about this one, as you would already know my thoughts on it. It's my second-favourite Allen film, behind
Hannah and Her Sisters
.
This is the most important romantic comedy ever made, and it is driven by one of the best scripts ever written, period. I will never tire of this film. It will always be funny and it will never lose its power to move me. Thank you, Woody Allen.
DECEMBER 2
Gremlins (Joe Dante, 1984) = 4/5
I remember seeing bits of this film (or perhaps the sequel) as a child. I liked what I saw, but I couldn't recollect much of it. That's why I pounced at the chance to see this on the big screen at Dendy Newtown.
This movie exists for one purpose: to provide the viewer with a fun time. It succeeds. It's an almost-perfect family film. You can argue that it's too violent to be a family film, but if/when I have kids, I will have no objections to them watching this. Heck, if I handled
The Exorcist
at age five, what damage will
Gremlins
do to a young,
developing
mind?
DECEMBER 3
A Midsummer Night's Sex Comedy (Woody Allen, 1982) = 3/5
It's not Allen's worst film, but it's a contender for his most painfully average. It's lighter than a babycino. It's amusing in parts, but I mostly felt like a passive observer.
DECEMBER 4
Brokeback Mountain (Ang Lee, 2005) = 4/5
First of all, I am grateful that I was able to tell my Facebook friends I was watching this without getting homophobic remarks hurled my way. This is a
quiet film that requires patience, but amidst the silence, there are moments of yearning that roar. It's well-acted and punctuated by a beautiful score. The cinematography is also rather stunning. I miss Heath Ledger.
DECEMBER 5
Hollywood Ending (Woody Allen, 2002) = 3.5/5
Woody Allen has gone on record as saying this is one of his favourites amongst his own films. He is perplexed as to why it raked in so little at the box office. While it's not top-tier Woody Allen, it's certainly an entertaining film that milks a lot of laughs out of a one-joke premise. It's gratuitously self-referential but endlessly watchable.
DECEMBER 6
Reality Bites (Ben Stiller, 1994) = 3.5/5
One of several 90s films that dissected the Generation X mentality. Nothing original here, but pleasant nonetheless. It's well-written, and I'm sure many of the lines will stay with me. My favourite: "He's so cheesy, I can't watch him without crackers."
DECEMBER 8
Back to the Future (Robert Zemeckis, 1985) = 4.5/5
I can't believe I waited so long to watch this film!
It is wonderful and it thoroughly deserves its status as a landmark of popular culture. It's funny, entertaining, and unexpectedly touching. I guess I'll have to watch the sequels now!
DECEMBER 9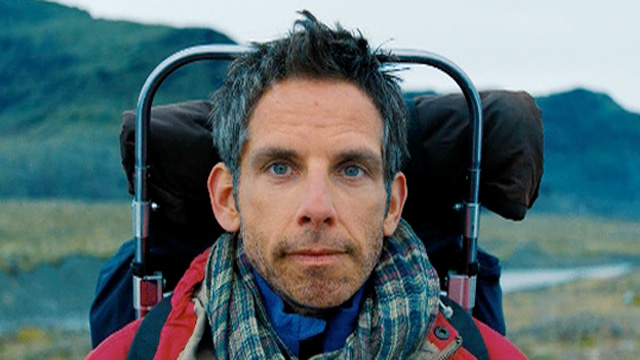 The Secret Life of Walter Mitty (Ben Stiller, 2013) = 3.5/5
If The Secret Life of Walter Mitty were a food, it would be one of those giant rainbow-swirl lollipops. It's a dazzling amalgamation of colours and you will concentrate on the subtle details of particular shots with the same intensity of a child poring over a Where's Wally? double-page spread. Does this lollipop taste good? I think it does, but I also think I'd have enjoyed it more if it didn't have so many cracks. This particular film reviewer prefers his movies with a cynical edge that confirms his worldview—life is a series of disappointments, with the occasional intervening success. Walter Mitty is not the type of film that echoes such a sentiment. While the eponymous protagonist does persevere through several obstacles, the film is ultimately a sweet one that will have you exiting the cinema with a smile on your face. Most films that veer into saccharine territory have no idea how sentimental they are. They mistake goodbyes in the rain for profundity. Walter Mitty can get sickly sweet at times, but I can forgive this, for the film is inherently tied to notions of escapism. You can read my full review here.
DECEMBER 10
Interiors (Woody Allen, 1978) = 3.5/5
It's easily Allen's bleakest film. Do not seek this out if you're after a good time. It's well-written and superbly acted, but the sombreness feels forced. After all, this is Allen's homage to Bergman's chamber dramas. As is often the case, he focuses too much on paying tribute and not enough on saying something. Despite this, I still admire him for giving this a shot. It's quite good considering it was his first proper drama film, following the semi-serious Annie Hall.
DECEMBER 11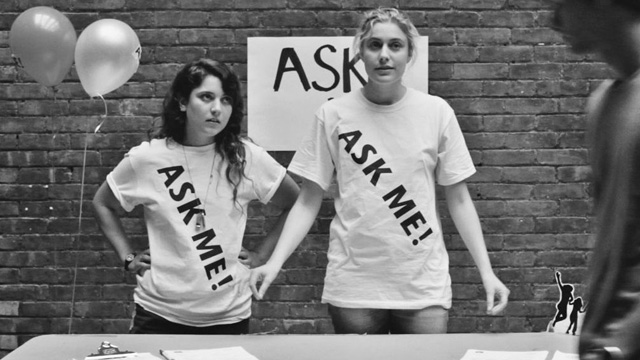 Frances Ha (Noah Baumbach, 2013) = 4/5
I dream of an era where Noah Baumbach is recognised as one of the greatest living directors. I've now seen
Kicking and Screaming
,
The Squid and the Whale
,
Greenberg
,
and
Frances Ha
, of course. I have loved each of these films.
Frances Ha
is a
film for those who are brimming with passion but have no idea where to place it. It is gorgeously directed, and Gerwig is very endearing as the eponymous character. I expect Baumbach and Gerwig to become one of the great director-actress combinations of our time.
DECEMBER 12
Margaret (Kenneth Lonergan, 2011) = 3.5/5
Technically stunning with great performances, but it doesn't warrant its long runtime. It just feels too clunky and disjointed, and there came a point where it was bogged down by legalese. To paraphrase Chaplin, I thought too much and felt too little.
DECEMBER 13
Scoop (Woody Allen, 2006) = 2/5
A farcical waste of talent, time and money. It all feels so contrived. Call me a cynic, but I wouldn't be surprised if Allen only made this film so he could act alongside the beautiful Miss Johansson. I lost count of the number of times he touched her on the arm or back.
DECEMBER 14
Anchorman: The Legend of Ron Burgundy (Adam McKay, 2004) = 1.5/5
Sorry, but I just do not get it. At all. Ron Burgundy is
one of the most irritating protagonists in the history of film. This is a weak excuse for satire, and it is depressingly juvenile. I had seen this before many years ago, but
I had to rewatch it to confirm if I found it average or if I truly hated it. I hated it.
DECEMBER 15
The Assassination of Jesse James by the Coward Robert Ford (Andrew Dominik, 2007) = 4.5/5
One of the great contemporary westerns. It's slow but never tedious. The characters are morally ambiguous, and the cinematography is impeccable.
DECEMBER 16
Sweet and Lowdown (Woody Allen, 1999) = 4/5
A sweet film that carries undertones of sadness. This mock biopic feels incredibly authentic. Penn and Morton shine in one of Woody Allen's most underrated films. I love Zhao Fei's cinematography in this film.
DECEMBER 17
Surviving Christmas (Mike Mitchell, 2004) = 2/5
It e
mbarrasses itself with sitcom sensibilities. A schmaltzy, chaotic mess. It's too juvenile and lazy to love, but it's too harmless to incite hate. I just pity it because it thinks it's more profound than it actually is.
DECEMBER 18
Shadows and Fog (Woody Allen, 1991) = 3/5
Aesthetically interesting with some great patches of dialogue, but I seldom felt involved in the narrative. I much preferred Allen's one-act play Death, which the film was based on.
DECEMBER 19
A Christmas Story (Bob Clark, 1983) = 4/5
An accurate depiction of what it's like to be a child at Christmas. A feel-good film that is never sickly sweet.
DECEMBER 20
The Thin Red Line (Terrence Malick, 1998) = 4.5/5
It moves at a pace that allows your eyes to take a leisurely stroll around the screen. A haunting contrast of chaos and calm. With each Malick film I see, I become more fascinated with the man's approach to making movies.
DECEMBER 21
The Spectacular Now (James Ponsoldt, 2013) = 4/5
A quiet, emotionally mature film that wisely refrains from sacrificing believability for extravagant plotting. I thought it deserved a more conclusive ending, but its ambiguity does nicely complement the film's central message that it's okay to be unsure about things because life isn't scripted. If we want a happy Hollywood ending in our own lives, we have to work for it.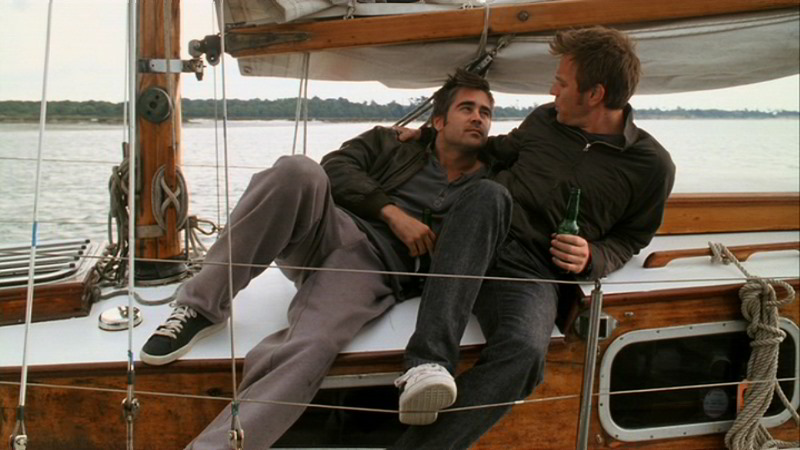 Cassandra's Dream (Woody Allen, 2007) = 2/5
A candidate for Woody's worst film. It's a
n almost impenetrable movie. Woody Allen was the wrong person to direct it. A great cast is wasted on a contrived movie where nothing rings true. It also contains one of the most rushed endings I have ever seen in a film.
DECEMBER 22
Die Hard (John McTiernan, 1988) = 3.5/5
First of all:
1. This was a first-time viewing.
2. Some of you may know my views on the action genre. I don't really like it and when I do decide to watch an action film, I am very selective with what I pick.
I thought the action sequences in this film were well-directed. The film moves at a very watchable pace and does well to not veer into gratuitous explosions. Although I am no expert in the field of action films, I think it's safe to call this a classic of its genre, but it's only a speck in the history of cinema as a whole. It was good enough, but I won't be watching the sequels.
DECEMBER 23
Everything You Always Wanted to Know About Sex * But Were Afraid to Ask (Woody Allen, 1972) = 3.5/5
A hit-and-miss collection of vignettes that allows Allen to showcase his comedic versatility. Whether your tastes are highbrow or lowbrow, you'll find something here that you like.
Bad Santa (Terry Zwigoff, 2003) = 3/5
You've got several genres competing for precedence which makes it very awkward to watch. It just feels off. Thornton makes this watchable despite the fact his character feels like a caricature.
DECEMBER 24
Bullets Over Broadway (Woody Allen, 1994) = 3.5/5
Jazz-scored pandemonium that almost gave me a headache. This might be the loudest Woody Allen film. There's a lot of dialogue and plenty of music, and it becomes almost overwhelming. Luckily it was well-written with a wealth of great performances.
Home Alone 2: Lost in New York (Chris Columbus, 1992) = 5/5
My favourite Christmas film, and one that I watch every Christmas Eve (this tradition only started in 2012).
10 reasons why Home Alone 2: Lost in New York is better than Home Alone:
1. New York City is a character in itself.
2. Brenda Fricker as the Central Park Pigeon Lady (great scene in the loft of Carnegie Hall).
3. Tim Curry and Rob Schneider.
4. It's so much darker than the first one…found it really scary as a kid which only made it more enticing.
5. I prefer the music in part 2. 'Christmas Star' is a beautiful song.
6. "Mr McCallister…here's your very own cheese pizza!"
7. I like the setting of the Plaza Hotel.
8. Duncan's Toy Chest.
9. The significance of turtle doves.
10. Cliff.
DECEMBER 25
New York Stories (Martin Scorsese, Francis Ford Coppola & Woody Allen, 1989) = 3/5
Scorsese, Coppola and Allen each direct a featurette in this ode to the city that never sleeps.
Scorsese's segment = Average.
Coppola's segment = Abysmal. Co-written by a teenage Sofia Coppola, which may explain why it's terrible.
Allen's segment = Good.
Overall, this was a disappointing misfire that failed to do justice to such a fascinating city. I expected a much better effort considering the talent involved.
DECEMBER 26
Anything Else (Woody Allen, 2003) = 3/5
This is probably the weirdest Woody Allen film I have seen, and that's quite a statement considering the amount of genre-hopping the veteran has done. It's not weird because of its plot. It's weird because there isn't much of a plot to begin with. It feels less like a film and more like a screenplay read aloud amidst the backdrop of a movie set. The dialogue is snappy and it's funny enough despite the pseudo-intellectual overtones, but the film has no soul. It could have been titled I'm More Cultured Than You: The Movie. I didn't hate it, but I did feel like it was incomplete—a melting pot of ideas and literary allusions waiting to find coherence.
DECEMBER 28
American Beauty (Sam Mendes, 1999) = 5/5
When I got my Blu-ray player, this was the first film I watched on it.
I didn't think this film could get any more gorgeous. I was wrong
.
If you've been living under a rock for the past couple of years,
American Beauty
is my favourite film of all time. I could waffle on here about how much I love it, but instead I'll link you to
this
, where I explain the reasons this film is so dear to me.
DECEMBER 29
Lost in Translation (Sofia Coppola, 2003) = 5/5
This was another rewatch on Blu-ray. It is probably the most beautiful film about human connection I've ever seen. It's about two lonely people—one an aging actor; the other a young, married college graduate—who find each other in a city where everything is, well, lost in translation. The city is Tokyo, and good lord, it has never looked more spectacular. This movie works for so many reasons, but the main one is that Bob (Bill Murray) and Charlotte (Scarlett Johansson) never turn their relationship into an erotic one. This is not about sex. This is about companionship in a place where you can't really turn to anyone. The contrast between Bob's life experience and Charlotte's naivety is interesting to observe, and makes their relationship all the more intriguing.
Lost in Translation
is not always entertaining, but it is never dull. Even when nothing's happening, everything is so aesthetically pleasing that you can't afford to look away. It makes me sad that this is a fictitious film. I fell in love with these two souls, but I've got to accept they don't even exist in the real world. There's something incredibly poignant about a fleeting connection. How often have you shared a special moment with someone who you never saw again? You lament the loss of contact, but a part of you feels like your meeting was meant to be transient. One last thing: the karaoke scene is very, very special.
DECEMBER 30
The Curse of the Jade Scorpion (Woody Allen, 2001) = 2.5/5
I really didn't want to watch this film as I knew it had a reputation as Woody Allen's worst film. But since I vowed to watch every single Woody film, it had to be done.
It's not the disaster many claim it to be, but it's not that good, either. It's just too damn gimmicky. I did enjoy the interplay between Allen and Hunt, and there are some very nice warm colours in this.
DECEMBER 31
Scream (Wes Craven, 1996) = 5/5
Scream
is one of those movies that is scarier than you actually expect. The poster suggests it's just another run-of-the-mill slasher flick, but it's far from that. Wes Craven is playful and the material is never too dark, but when it wants to be,
Scream
can be incredibly unsettling. The opening scene featuring Drew Barrymore is probably my favourite opening scene of all time, and a terrifying one at that. Craven is a genius who knows what horror fans like, and this film is an homage to everything the slasher subgenre is about. It's a quintessential 90s film. Watching this on Blu-ray for the first time in years was interesting. I'll admit that it hasn't aged terribly well, and the third act is a bit sloppy, but I just couldn't bring myself to lower the rating. This film just means too much to me as a horror enthusiast.
In Summary - The Must-See Films (4.5 or 5 Stars)
* Black Narcissus
* Annie Hall
* Back to the Future
* The Assassination of Jesse James by the Coward Robert Ford
* The Thin Red Line
* Home Alone 2: Lost in New York
* American Beauty
* Lost in Translation
* Scream