MARCH 2
In the House (François Ozon, 2012) = 4/5
When a student recounts in impeccable detail what he did on the weekend, his French teacher becomes deeply invested in his every move.
This is a t
horoughly absorbing film with a deliciously dark sense of humour. It derails towards the end by becoming excessively self-aware.
MARCH 6
The Darjeeling Limited (Wes Anderson, 2007) = 2.5/5
It moves from one contrived scene to the next. It's not funny enough to be a comedy, nor is it earnest enough to be a drama. Of course, it looks spectacular...but it's Wes Anderson so that's a given.
I've decided that Anderson is officially the director who frustrates me the most. He is an intelligent man who understands cinema. He frames his shots in visually exciting ways.
However, when it comes to the stories he tells, I feel that he makes films for himself more than anyone else. Inviting empathy from audiences isn't his forte. When I watched The Royal Tenenbaums, I could not stop thinking, "Why should I care?" The same question plagued me throughout The Darjeeling Limited. Here, the three brothers are on a journey to see their mother. This matters to THEM, but as a viewer, I didn't see their mother until very late in the film. How am I supposed to care about their journey if I don't care for the person they're going to see?
Essentially, the events of this film are ephemeral. They exist merely to move the plot along. Nothing from this film is going to stay with me. Even a major scene of tragedy did not shake me because its inclusion felt so forced.
As for the characters, they became obnoxious as the film progressed, and they felt like an amalgamation rather than individuals with their own agency.
Oh Wes, how I wish you'd focused less on aesthetics and more on a story I care about...something I could experience rather than watch.
MARCH 7
United 93 (
Paul Greengrass, 2006) = 4.5/5
This is scarier than any horror film I have ever seen. It is written and directed with tremendous respect for its subjects. By casting unknown actors as the passengers and crew, the tragedy feels a lot closer to home. Greengrass does not paint the terrorists as cartoonishly evil, which indicates his immense trust in the audience's maturity. The film is impeccably edited and the use of handheld cameras makes the action feel very immediate. It is an important film that will stay with me forever.
MARCH 10
Prince Avalanche (David Gordon Green, 2013) = 3.5/5
The only other David Gordon Green films I've seen are All the Real Girls and Snow Angels. I thoroughly enjoyed both, and Prince Avalanche adds yet another success to his filmography. Its earthy colour palette hit the spot like a mug of warm cocoa. It is a poignant film about isolation and human kindness.
MARCH 11
The Night of the Hunter (Charles Laughton, 1955) = 3/5
Ahead of its time with a menacing performance from Mitchum. Alas, it just isn't suspenseful enough. I can understand how a 1955 audience would have been shaken by it, but I was very underwhelmed and even bored.
MARCH 12
The Vicious Kind (Lee Toland Krieger, 2009) = 4/5
This gripping drama is incredibly intense at times, but it's also imbued with a wry sense of humour. Adam Scott gives a powerhouse performance—a far cry from the nerdy Ben Wyatt of Parks and Recreation. Despite its dark themes, I believe this film will have wide appeal because it grapples with the tribulations we all deal with in our personal lives. We are creatures of regret. We do things that hurt us for inexplicable reasons, and we all have skeletons dangling in our closets. All of the characters here are in a constant state of flux, which makes for compelling viewing. I was admittedly surprised by how good it was, and I think it's fair to say that Lee Toland Krieger is one of the most promising directors of this generation.
MARCH 14
The White Ribbon (Michael Haneke, 2009) = 4/5
It occasionally meanders and the ambiguous ending is a little unsatisfying, but the film's impeccable cinematography creates a vivid sense of time and place. The dialogue is also rather compelling, drawing us into a tangled web of evil.
MARCH 15
When Harry Met Sally... (Rob Reiner, 1989) = 4/5
"
Men and women can't be friends because the sex part always gets in the way." Thus declares Harry Burns (Billy Crystal) to his
acquaintance
Sally Albright early on in the film. It's a statement everyone has given some thought to at some stage in their life, and the film dissects it very thoughtfully. This is a
seminal romcom that is funny, perceptive, and subtly touching. Even at its most clichéd points, it doesn't lose its charm.
MARCH 16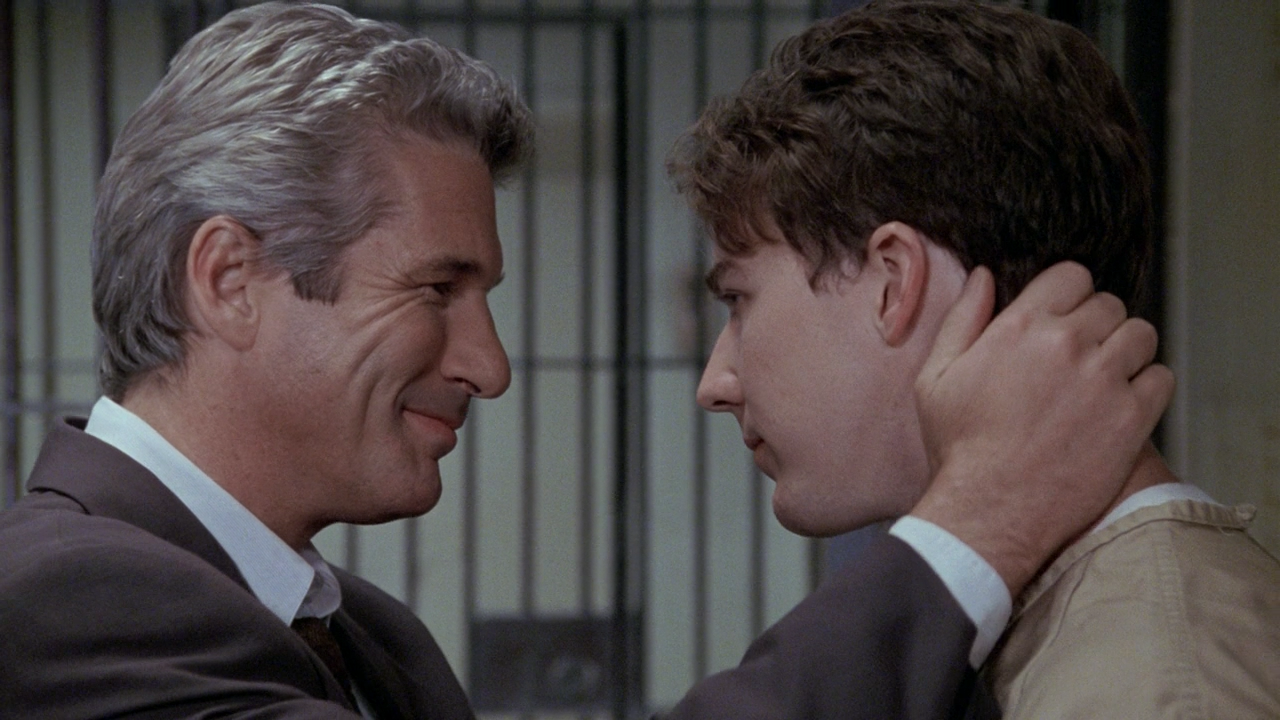 Primal Fear (Gregory Hoblit, 1996) = 3.5/5
It pulled the rug out from under my feet a few times, and Edward Norton gives one hell of a debut performance. Unfortunately, its story is let down by nondescript direction. It didn't always hold my attention because it felt as though director Hoblit (who directed crime fiction TV shows before this) was going through the motions behind the camera.
MARCH 17
One Flew Over the Cuckoo's Nest (
Miloš Forman, 1975) = 4/5
I had the privilege of watching this on the big screen last month. I've rated it half-a-star higher than I did after my first viewing (which I was too young to appreciate, anyway).
It's still not among the greatest films I have ever seen, and my main problem is that I don't think it required all of its 133 minutes. Nonetheless, it is a powerful piece of cinema which makes us genuinely care about the fates of its characters. Its main strength is its screenplay. The film can go from funny to affecting in a matter of seconds in a way that many screenwriters would envy. Not everyone would love this film, but I imagine very few would hate it. It is timeless.
MARCH 22
Wadjda (
Haifaa al-Mansour, 2012) = 4/5
It's a sweet, quiet film that excels through simple direction. A triumph for Saudi Arabia that should not be ignored, considering it's the first ever feature film shot entirely in that country, and the first feature film made by a female Saudi director.
MARCH 27
Clerks. (Kevin Smith, 1994) = 4/5
The mundane becomes so watchable. We hang on every word spoken by these characters whose existential crises are very relatable. With a budget of only
$
27,575, i
t's
a testament to how you don't need extravagant production values to connect with audiences or to hold a viewer's interest.
MARCH 31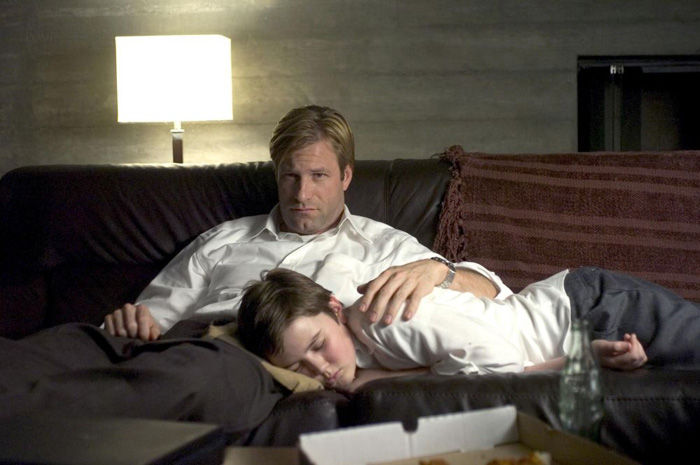 Thank You for Smoking (Jason Reitman, 2005) = 4/5
A sharp, biting satire featuring a smarmy though likeable protagonist (Aaron Eckhart). Structurally flawed, but still very worthwhile.
In Summary - The Must-See Films (4.5 or 5 Stars)
* United 93